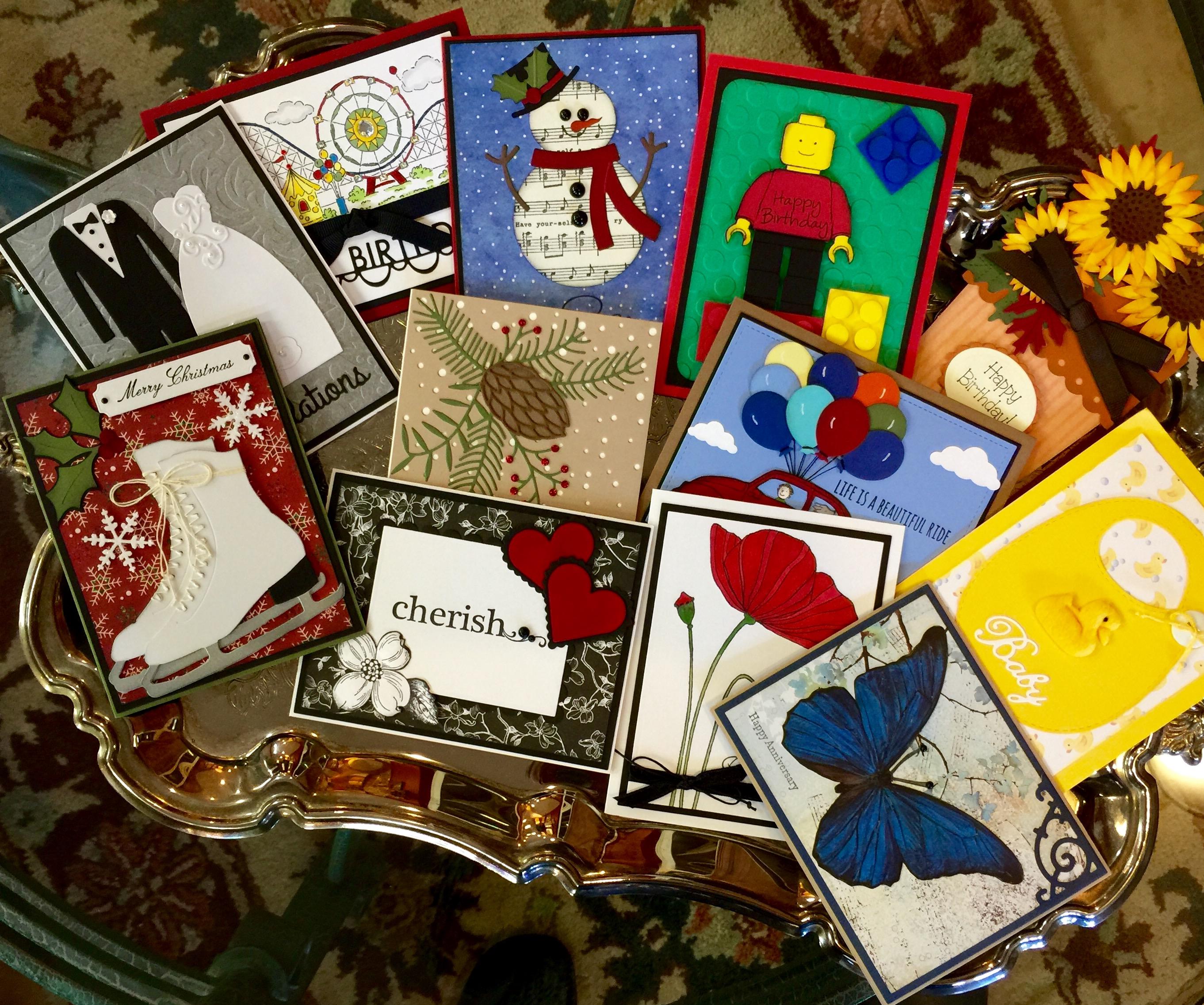 Greetings! from this Special Consignor
Posted on: December 6th, 2016
For one holiday, event, or special occasion, we have all found ourselves searching for the perfect greeting card. Next time you find yourself in this situation, don't go to a retail store; instead, stop by Unique Consignment.
One of our consignors has never had to search far for the perfect greeting card. Why, you ask? Because she hand makes them herself – and she's been doing it for ten years.
Sandy stamps, colors, die cuts, layers, and assembles each card that she makes. Each card is a piece of art. Suddenly, shopping for greeting cards got a lot easier. Don't forget to think of Sandy's line when shopping for your holiday cards!